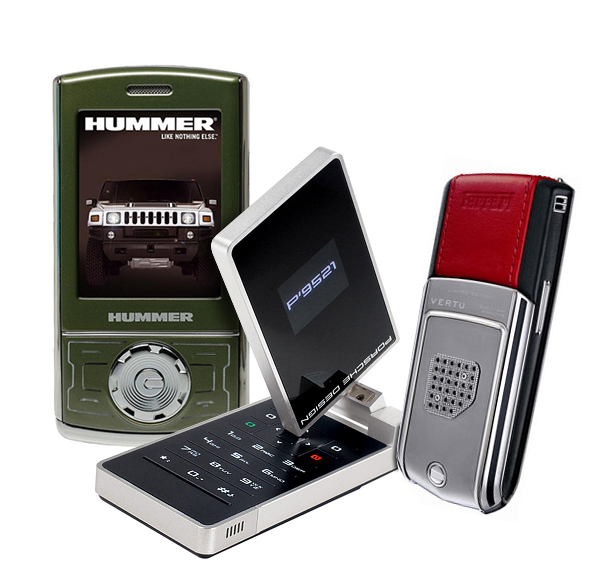 Continuing the theme of cooperation car brands with various industrial companies we want to show you ultimate collection of beautiful cell phones. Featured below phones are result of hard work of designers of luxury car brands and well-known mobile companies. Apart of using expensive materials these cell phones have interesting design and some additional non-standart options.
The name Porsche stands for exclusivity and stylish design. In collaboration with Sagem Porsche Design launched two luxury phones of different form factors. The first model P9521 is a clam shel phone selling at around 1200 euro. Their second phone P9522 is a full touch screen in candy bar form factor selling at around 600 euro, half of its first phone. Perhaps, these phones aren't full of latest innovations but their main feature is exceptionally stylish design.
Porsche Design P'9521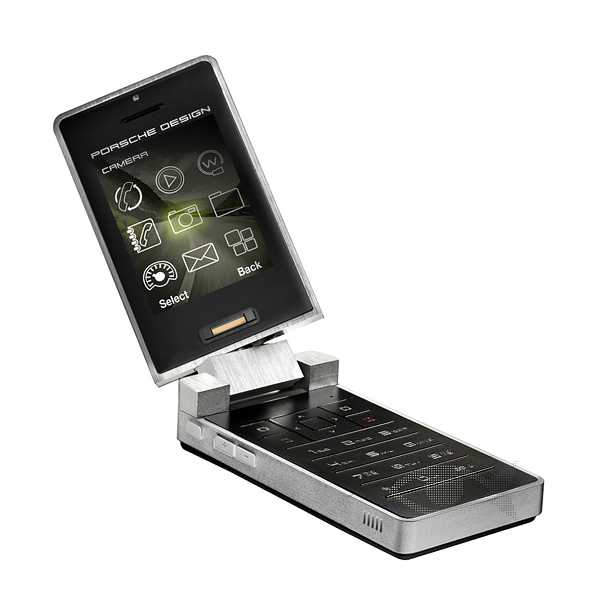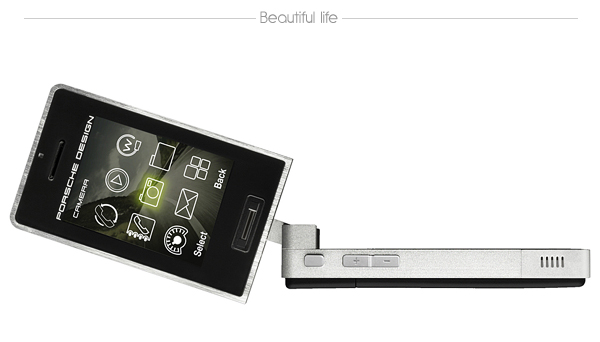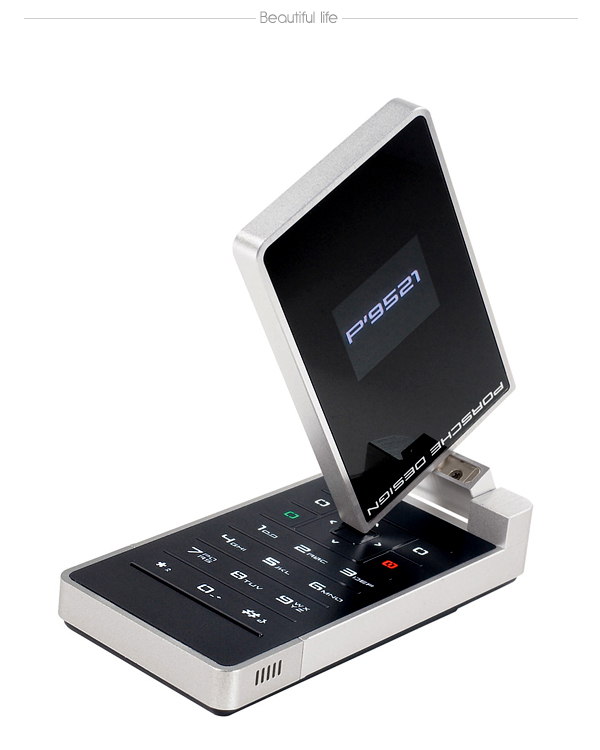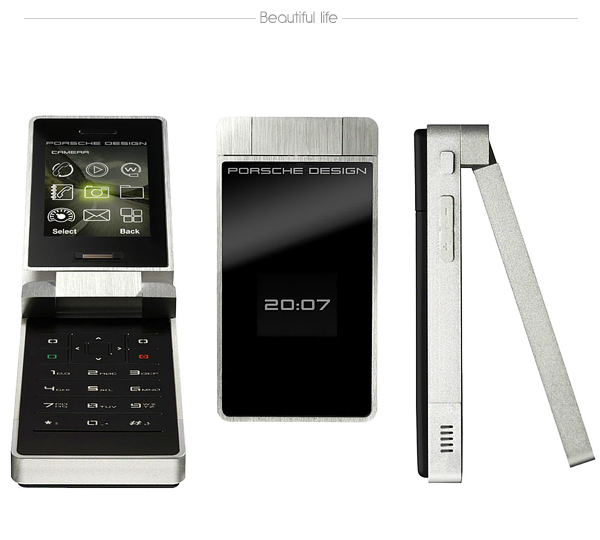 Porsche Design P'9522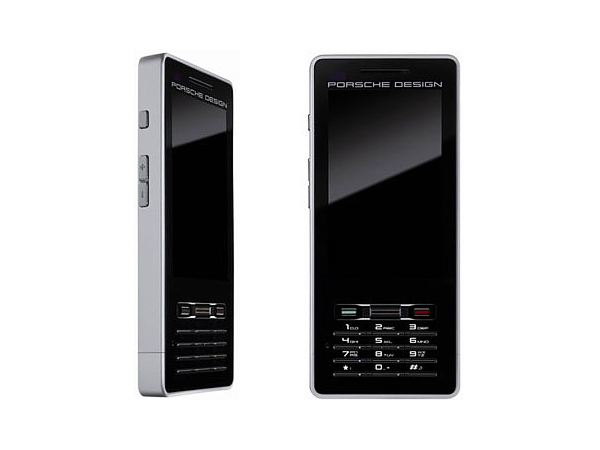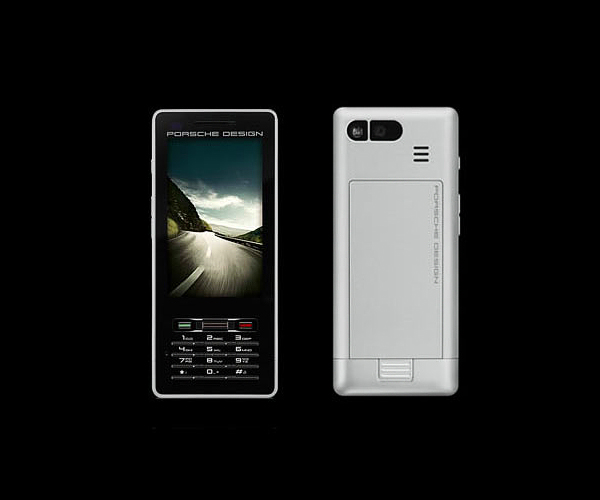 We've been already written about this cell phone from Acer and Ferrari based on Liquid E – Liquid E Ferrari Special Edition. Special edition features a bright red corp with the familiar shield of Ferrari, surrounded by a strip of carbon fiber; a microphone, designed in the style of the air intake of "Formula 1" car, as well as special screensavers, wallpapers and ringtones.
Liquid E Ferrari Special Edition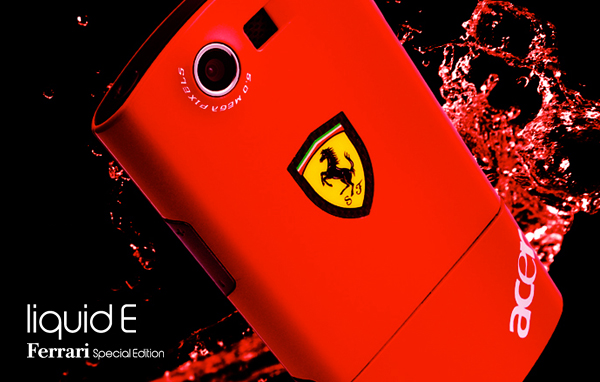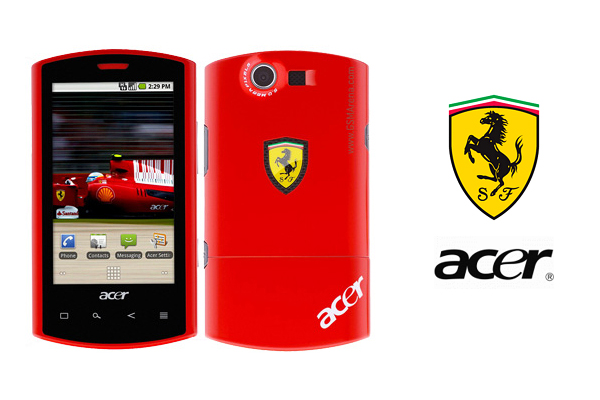 To commemorate Ferrari's 60th Anniversary luxury phone brand Vertu has launched in 2007 a new model – Vertu Ascent Ferrari 1947 Limited Edition. Inspired by Ferrari GT cars this cell phone is encased in red and black Ferrari leather with black lacquer stripes running at the sides and was limited to 1,947 pieces. After a few months Vertu released another model – Ascent Ferrari 60. This phone features a shift gate on its posterior instead of a brake pedal on the previous model and costs $25K.
Ascent Ferrari 1947 Limited Edition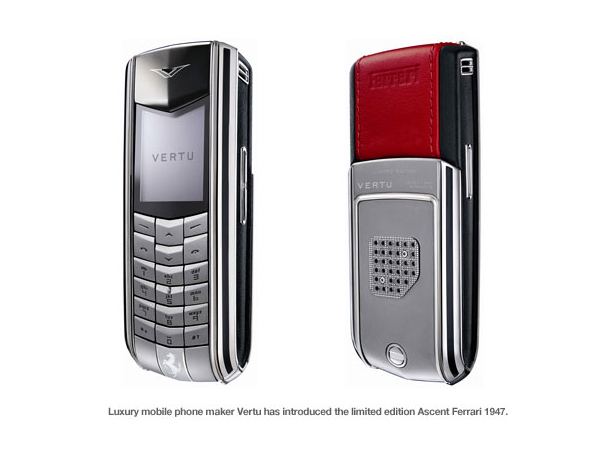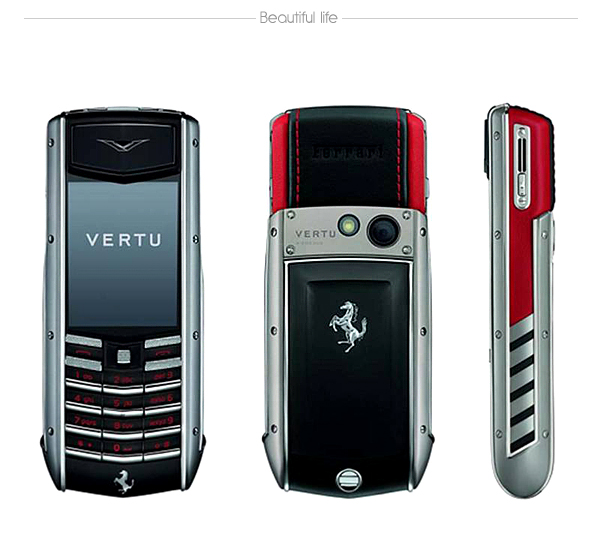 Ascent Ferrari 60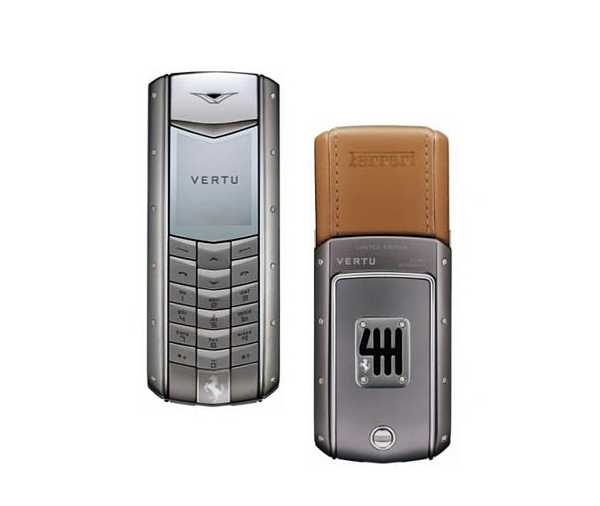 McLaren Mercedes in collaboration with Vodafone created a series of beautiful cell phones. Created specifically for the Formula 1 2007 Season these models uses McLaren colors of red, silver and black, and the front is imprinted with "Vodafone McLaren Mercedes". The first two models are represented by Sharp, the last one – Samsung.
The Vodafone McLaren Mercedes 770SH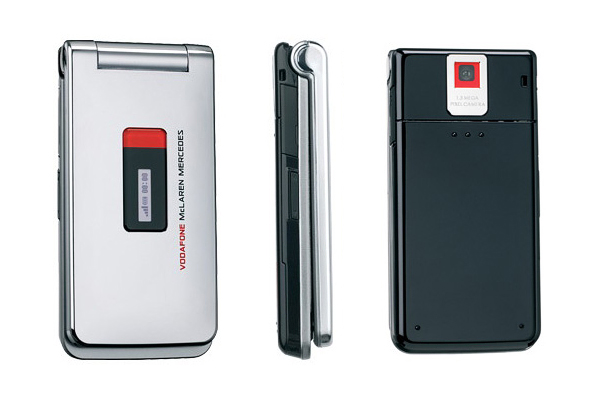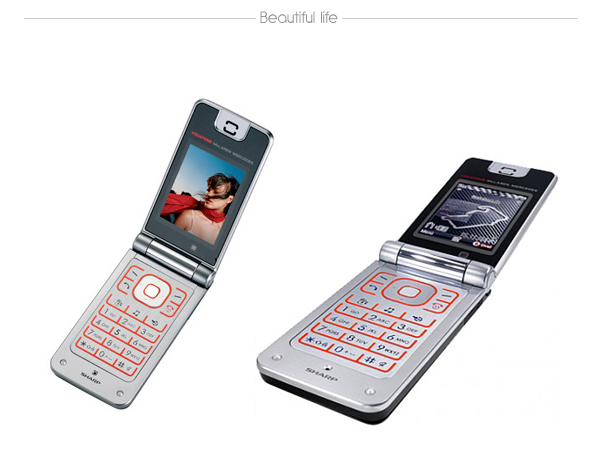 The Vodafone McLaren Mercedes GX29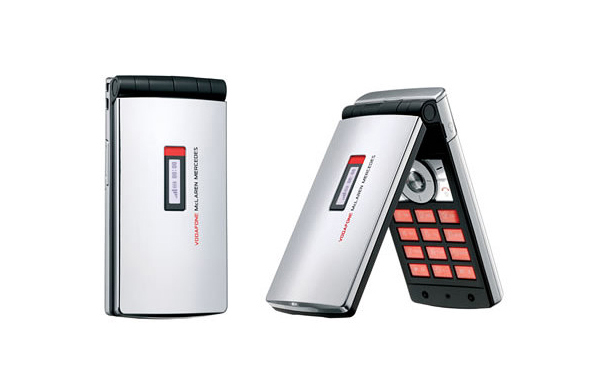 The Vodafone McLaren Mercedes SGH-Z720M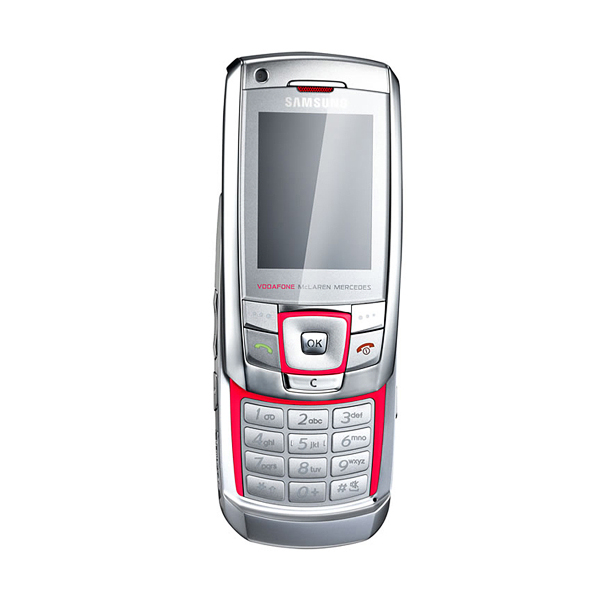 In 2006 Aston Martin and Nokia have announced the Nokia 8800 Aston Martin Edition. This esclusive iteration of the Nokia 8800 were manufactured in strictly limited numbers and featured laser-etched "Aston Martin" logo on the stainless steel casing.
Nokia 8800 Aston Martin Limited Edition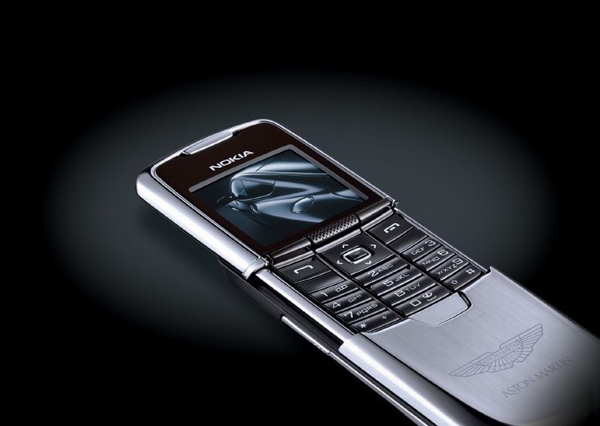 Launched in 2008 and having all specifications and functions as the original Z8 cell phone Motorola Z8 Ferrari Limited Edition comes in a red and color layout and a Ferrari logo. In addition to special design Z8 Ferrari comes bundled with two Ferrari video clips, pre-registration to the official Ferrari website, Ferrari mobile content and direct links to the popular online magazines like Top Gear, Auto Express, GQ, Esquire and Autosport.
Motorola Z8 Ferrari Limited Edition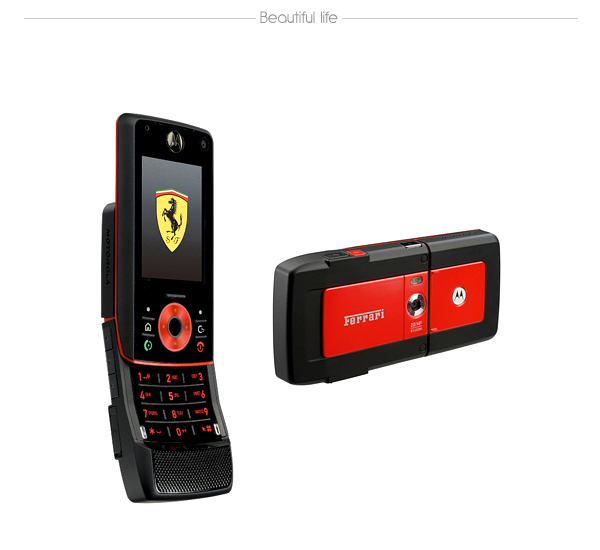 This luxury phone were announced by TAG Heuer at the end of 2009 and comes with Lamborghini model that looks elegant as a phone. The TAG Heuer Meridiist Lamborghini mobile phone features a case made from a combination of hand brushed stainless steel, calfskin leather, and 60.5 carats of sapphire crystal glass on its dual display screens. It's available in a limited edition of 1963 – as tribute to the year Lamborghini was founded – and costs £5,750.
TAG Heuer Meridiist Automobili Lamborghini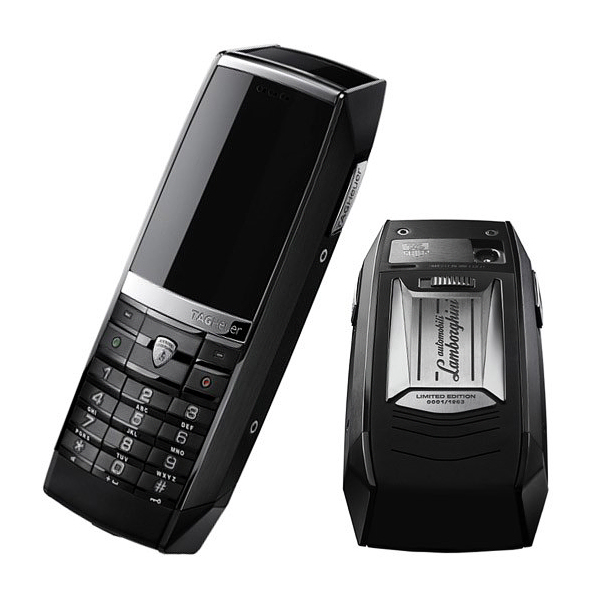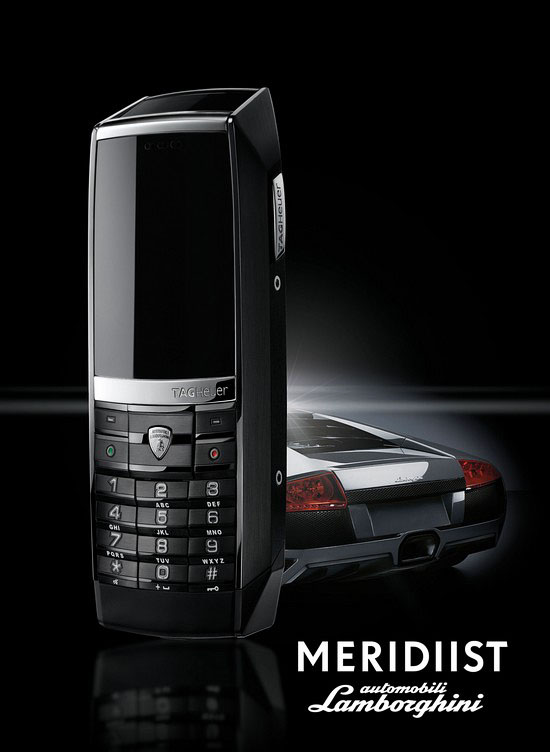 Launched in 2007 ASUS P526 Mercedes-Benz Limited Edition smartphone has Mercedes-Benz logo on the body casing, built-in Mercedes-Benz start and shutdown logo and exists in only 699 copies. Only 399 pieces came with specially designed Mercedes-Benz gift box with a genuine leather case inside.
ASUS P526 Mercedes-Benz Limited Edition Windows Mobile Smartphone
Hummer HT1 was designed by French design company Modelabs in 2007 and features only Hummer branding on it. This phone has ordinary options as for a cell phone and comes in a variety of colors – ranging from yellow to camouflage.
The Hummer HT1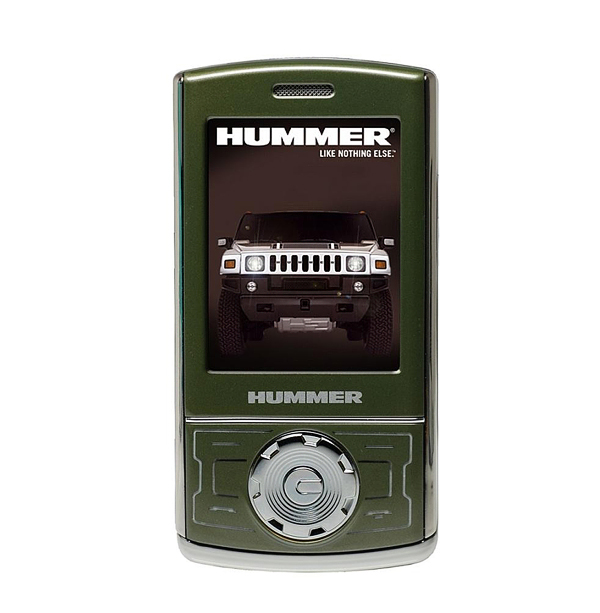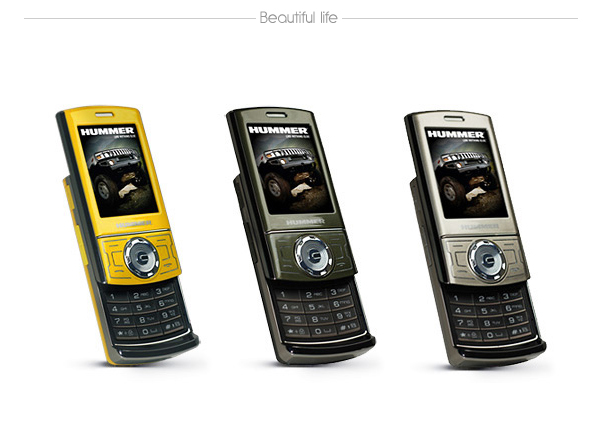 In 2008 Nissan announced the development of the world's first Mobile Phone with built-in Intelligent Key. Nissan's Intelligent Key system employs two-way wireless communications technology to automatically unlock/lock the car door and start/stop the engine. Nissan and Sharp has now integrated these electronic intelligent-key, wireless communications and electromagnetic technologies into the new handset. The Mobile Phone with Built-in Intelligent Key is still in prototype. Models available only in Japan.
Nissan Mobile Phone with Intelligent Key